MEDICAL ALERT BASIC SYSTEM w/12 mos. monitoring
MEDICAL ALERT BASIC SYSTEM w/12 mos. monitoring
View Images
Price: $199.95
Sale Price: $99.95
Availability: In Stock.
Prod. Code: WEB SPECIAL
USA Security Net Medical Alert Basic Package Detail Listed Below: (Product + 12 months monitoring.)
(1) Linear Console 2400 B

(1) Power Supply

(1) Battery Back-Up

(1) Phone cord

(1) 3 in 1 water resistant Linear panic device (belt clip pictured below, pendant, hand held)

(1) Two-way communication module

(*) Installation and User's Manual

(12) Months 24/7 emergency monitoring service included for the first year; thereafter, $13.95/month.

(*) Review of system operation and system end user training

(*) Client care support 24/7

(*) Active telephone service required

(*) No term contracts

(*) Additional devices extra charge, billed separately

(*) Supports other wireless devices: smoke detector, carbon monoxide detector, wall/table mount alert button, motion detector, door/window contact

(*) One year warranty
"Check-in with you." Wellness awareness! Call Center provides 24/7 nurse triage phone service to practitioners, health systems and home healthcare clients. Our nurse triage service offers patients immediate access to URAC accredited nurses who delivery quality medical advice. We have developed customized nurse triage solutions for physician practices, health systems, health plans and home care provide and can do the same for you. We offer home health care companies a cost effective way to deliver 24 hour nurse availability to their patients. Our triage nurses follow home health triage guidelines when speaking with callers in order to assist them in making appropriate healthcare decisions.
3 in 1 product, pictured: water resistant wrist band, converts to pendant or clip on.
OTHER ADDITIONALCOMPATIBLE EQUIPMENT PRODUCTS: (sold separately)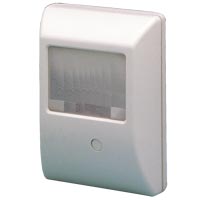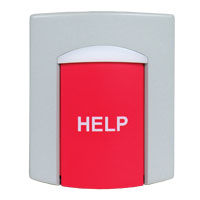 Motion Detector Window/Door Contact Water Resistant Pendant Wall Mount Button